Lead Co-op is an evolution in
online lead generation

. We select only the best performing UK lead generation sites to provide our buyers with quality targeted leads.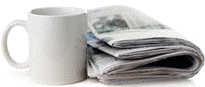 Welcome to Lead Co-op!
Lead Co-op Ltd is a mortgage, private medical insurance and life insurance lead generation system, delivering high quality, transparent leads to selected brokers and affiliates. We bring only the best lead generators together for the benefit of our lead buyers.

The online Lead Generation market is a busy place, and Lead Co-op represents its most efficient evolution yet. It has been clear for some time that today's lead generators have needed to evolve to ensure they continue to not only keep pace with the changing needs of the broker and affiliate markets, but also to stay afloat in this challenging economic market. 

Working in Lead Generation for the past 10 years has enabled us to gain an in-depth understanding of what both brokers and affiliates need from a lead generator right now. Additionally, working in this industry through economic highs and lows has provided us with a solid understanding of which lead generation business models are most sustainable in the long-term. Lead Co-op teams top technical innovations from today's lead generation market together with a solid business model to create, what we believe, represents the most complete and sustainable solution for lead buyers and sellers yet.

Lead Co-op offers buyers: -
Fully transparent lead source lets you see exactly where your leads are coming from and how they are generated*.
Lead Ranking system allows you to stay in control of Lead Quality*.
(*we are the only lead provider to provide these features.)
Set and forget bidding provides you with time saving features to help you manage a low maintenance account and ensures you never pay more for a lead than you have to..
Fair Invalid Lead Policy which refunds for duplicate, test, hoax, wrong and invalid number.  Additionally if you are unhappy with a particular lead source or lead generation method you can vary your bids for that source.
Express Consent ensures the customer is expecting a call from an FCA authorised broker firm and you are confident of your compliance.
Free Registration and full flexibility with no tie-ins, minimum deposit or spend.
Fully integrated buyer and seller accounts enabling one account to support multiple users and uses.
Flexibility to turn your lead flow on & off, regulate the amount of leads per day, and set time parameters.
Lead Coop offers sellers:-
7 – 14 day payment terms.  A simplified invalid lead policy enables faster payments
80% - 95% revenue share.  Plus, our unique lead ranking system enables you to maximise your revenues by rewarding you with higher prices for higher quality leads.
Fully integrated technology
An experienced affiliate team
Whether you're a buyer or seller, sign up today and start growing your business!